< home
JVC Victron Organs
(ビクトロン)
<![if !vml]>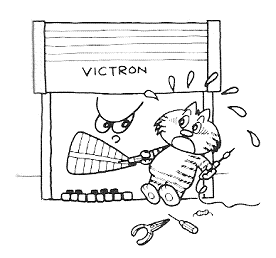 <![endif]>Starting in 1958 JVC produced a long line of electronic home organs sold only in their native Japan. A model name of Victron was giving to this organ range. From about 1980, or perhaps earlier, they expanded to overseas markets - although interestingly they never sold Victrons in America in any form. Below is a list of known models sold outside Japan, it probably isn't a complete list.
1980 G-310 / G-410 / G-510
1981 M-710 / M-910 / M-1210 / M-1510
1982 G-250 / G-350
1983 M-880

---
44 keys - Upper Keyboard, 44 keys - Lower keyboard & 13 Pedals. 16 Pre-Sets, 16 Automatic Rhythms, 16 Drawbars, Tone Selectors, Effect Selectors & Controls, Tremelo, Facinating Chord, Auto Arpeggio. Headphone, Microphone & AUX Output Sockets.
---
---
---
---

< home